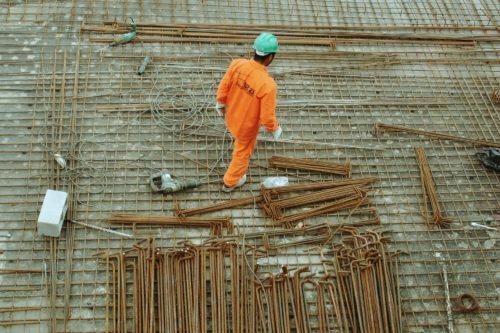 If you have contracted a work-related illness or injury, you may be unable to return to work for a period of time. If this has happened to you, this may cause you to lose the income that you require to maintain your lifestyle and keep yourself financially afloat. In most cases, after a work-related injury, you are likely eligible to obtain workers' compensation benefits. To learn more about collecting workers' compensation benefits in Delaware, continue reading and contact our team at AllianceMeds. Here are some questions you may have:
What benefits are covered under workers' compensation in Delaware?
Workers' compensation covers the cost of the following after a work-related injury or illness:
Temporary disability payments
Compensation for permanent impairment
Medical care
Death benefits if an individual has passed away due to a work-related illness or injury.
Who is ineligible to receive workers' compensation benefits in Delaware?
In the state of Delaware, most employees are eligible to recover workers' compensation benefits. However, certain employees are ineligible including the following:
Certain real estate sales professionals
Low-earning agricultural and domestic workers
Independent contractors
Individuals who work for the government
How long will I have to file a workers' compensation claim in Delaware?
After being injured on the job or sustaining an illness in the workplace, the first step you should take is to notify your employer or supervisor that the injury or illness has occurred. Next, you should seek medical attention as soon as possible. After you have been treated medically, following the third day after your accident, you must provide your employer with a notice of any claim for compensation for the period of disability. Finally, you should file your initial workers' compensation claim.
You will have two years from the date of your injury and one year from the date that you contracted a work-related occupational disease to file your claim.
It is important that you speak with an understanding and skilled attorney and doctor to begin this process. Our workers' compensation pharmacy for injured workers at AllianceMeds understands the stress that this circumstance may put on an individual. We will deliver your medication to your door and cover any out-of-pocket expenses to assist you. To learn more, contact us today.
Contact AllianceMeds
If you have become the victim of an on-the-job injury, it may be beneficial to speak with an attorney and the doctor that is treating you to determine how to make the process as easy as possible. AllianceMeds understands that a workplace accident can be challenging and is here to help. We will deliver your medication to your door using overnight delivery and cover any out-of-pocket expenses that may arise. If you have any questions about how we can help, contact AllianceMeds today