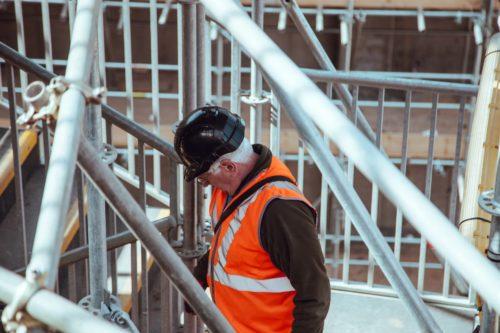 If you have suffered from a workplace injury, you may be struggling with medical bills, lost wages, pain and suffering, and more. To learn about your eligibility for workers' compensation benefits in Arizona, continue reading and contact our workers' compensation pharmacy for injured workers. Here are some questions you may have:
Who is eligible for workers' compensation benefits in Arizona?
Employers are responsible for providing all full-time and part-time workers with workers' compensation insurance under Arizona state law. There are certain employees who do not qualify for workers' compensation insurance. This may include independent contractors and domestic employees that work in private homes whose work is not generally considered a part of the daily operation of a business.
What does workers' compensation cover in Arizona?
You may be wondering what benefits workers' compensation can provide if you have been injured at the workplace. Employees may recover missed wages for the time they needed to recover and they may receive compensation for illnesses contracts due to unsafe or unhealthy working conditions. Injured employees may additionally obtain disability benefits, compensation for repetitive injuries, and compensation for ongoing care for severe injuries. Employees in Arizona may also obtain compensation for death benefits and funeral costs if the employee passed away in a work-related accident.
What is the statute of limitations for workers' compensation claims in Arizona?
It is important that you take legal action within the statute of limitations to recover the compensation you deserve. The statute of limitations for worker's compensation claims in Arizona is one year. This means that you must file your claim within one year after the date of your injury or accident. It is also important that you notify your employer or supervisor that the injury occurred immediately. Reporting your accident too late can lead to repercussions when it comes to recovering worker's compensation benefits.
To learn more about taking legal action after being injured on the job, it is recommended that you reach out to an experienced attorney. For further assistance with your compensation, give our team at AllianceMeds a call. Our team will deliver your medication to your door. To learn more, give us a call today. We are here to help.
Contact AllianceMeds
If you have become the victim of an on-the-job injury, it may be beneficial to speak with an attorney and the doctor that is treating you to determine how to make the process as easy as possible. AllianceMeds understands that a workplace accident can be challenging and is here to help. We will deliver your medication to your door using overnight delivery and cover any out-of-pocket expenses that may arise. If you have any questions about how we can help, contact AllianceMeds today