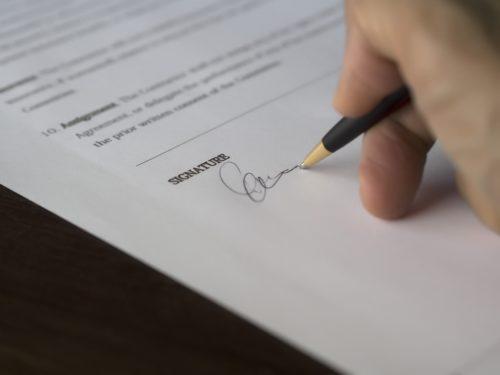 Workplace accidents unfortunately happen more than you might think and can result in severe injuries. If you have been injured in a workplace accident in Virginia, you may be entitled to recover compensation for your damages. Continue reading to learn more about workers' compensation in Virginia and the steps you should take following your accident. If you have any further questions regarding this process, do not hesitate to contact AllianceMeds today.
When do I notify my employer?
After sustaining injures in a workplace accident, it can be difficult to focus on the steps you will need to take. However, injured employees must notify their employer of the matter immediately. This will begin the process of obtaining workers' compensation. Notice of an accident should be in writing with your name and address as well as the place, time, and nature of the incident. The notice should be given within thirty days after the incident for workers' compensation benefits to be provided unless there is a reasonable excuse approved by the Virginia Workers' Compensation Commission.
How can I file my claim?
Filing for workers' compensation should be done directly with the Virginia Workers' Compensation Commission. Filing the claim directly with the commission will alert them of the accident to protect the employee's right to compensation. It is important that you do not wait to file your claim. You will have two years from the date of your accident to file your claim in Virginia. Failure to file your claim within this timeframe may result in you losing your opportunity to recover compensation. Injured employees can file their claim in Virginia in a variety of ways by completing the Claim for Benefits Form in person and delivered to any office location in Virginia, by mail sent to the Commission in Richmond, by fax, or by creating a WebFile account to file with the Virginia Workers' Compensation Commission online.
It can be a difficult process when working to recover workers' compensation. If you are struggling to recover from a serious injury, it is recommended that you reach out to n experienced attorney who can walk you through the steps of the legal process ahead. Reach out to our team today to discuss your case.
Contact AllianceMeds
If you have become the victim of an on-the-job injury, it may be beneficial to speak with an attorney and the doctor that is treating you to determine how to make the process as easy as possible. AllianceMeds understands that a workplace accident can be challenging and is here to help. We will deliver your medication to your door using overnight delivery and cover any out-of-pocket expenses that may arise. If you have any questions about how we can help, contact AllianceMeds today.