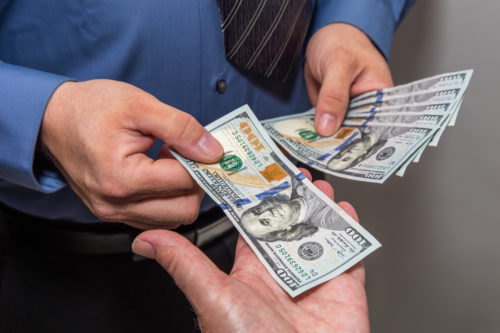 There are many people all over the country who become sick while they are at work doing their job. It is because of this that workers' compensation exists to provide compensation for people who become ill on the job and cannot return to work. However, in many states, there are unfortunate situations in which they are unable to receive compensation if they become sick after a designated period of time goes by. South Dakota is looking to rectify this situation for many residents who became sick due to uranium work in the 1950s. 
More than 60 years ago, there were many employees who became sick after being exposed to toxic materials while working at the American Smelting and Refining Co., and Lucius Pitkin Inc. station in South Dakota. Uranium occurs naturally in rocks, but can also be used as an ingredient for nuclear weapons. Inhalation of the substance can cause cancer. This station sold uranium to the United States government the use of nuclear weapons during the Cold War. It is because of this that there are still many people today who suffer due to this exposure.
In 2000, Congress created the Energy Employees Occupational Illness Compensation program. The program exists to provide compensation and medical benefits to contractors and subcontractors of the South Dakota station. According to the federal government notice, the compensation was given to those who "sustained illnesses arising from the exposure to toxic substances, including exposure to radiation" while employed there.
The program is prepared to compensate the individuals who worked at the station in South Dakota from 1952 to 1956. Surviving family members of the workers may also be compensated. This compensation can be through lump-sum payments of $150,000 in addition to medical expenses. Alternatively, they can qualify for a maximum of $250,000 for wage losses, impairment benefits, and medical expenses.
It is important to know that not everyone who worked at the station is eligible to receive these benefits as applicants must meet certain requirements. Thus far, it has already paid a total of $10.27 million to 120 of the station workers. 
Contact
If you have become the victim of an on the job injury, it may be beneficial to speak with an attorney and the doctor that is treating you to determine how to make the process as easy as possible. AllianceMeds understands that a workplace accident can be challenging and is here to help. We will deliver your medication to your door using overnight delivery and cover any out of pocket expenses that may arise. If you have any questions about how we can help, contact AllianceMeds today.