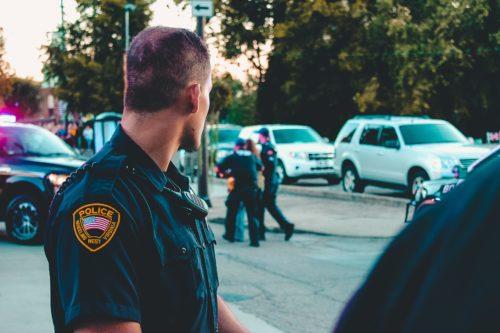 First responders have very important jobs that often come with grave sacrifices. While many people die in the line of duty, studies are beginning to show that more first responders are dying from suicide. This is often due to untreated Post Traumatic Stress Disorder (PTSD) that makes life extremely difficult for first responders. It is because of this that some lawmakers in Wisconsin are working to provide these individuals with easier access to treatment for this mental health crisis. 
Often times when people seek mental health assistance, the money needed for it comes out of their pocket. It is because of this that many first responders go untreated for PTSD and suffer greatly as a result. A Ruderman Family study showed that 103 firefighters and 140 police officers nationwide took their own lives in 2017. The Wausau Police Department spoke on the matter, believing that the public should understand that first responders see and deal with things that average citizens do not. 
Deputy Chief Matt Barnes believes that mental health care for these individuals is just as important as their physical care, making the issue a matter of workers' compensation. "If an officer goes and breaks their leg, it's worker's comp and an officer who goes out and shoots someone and they aren't coping well – that is an injury to their brain," Barnes said. 
In 2018, Senator Andre Jacque introduced a bill regarding this matter that failed due to the lack of support from the worker's compensation advisory council. However, this year, he introduced a new bill known as The Public Safety PTSD Coverage Act. Senator Jacque believes this time will be different, as the council supports the bill due to an added provision that worker's compensation only applies if a licensed mental health professional can provide the PTSD diagnosis that is linked to the job. 
When discussing the bill, Senator Jacque stated that the bill "will help Wisconsin's first responders finally receive the help necessary to heal properly from the traumatic events they experience all too frequently while protecting our communities … The Public Safety PTSD Coverage Act clarifies a decades-old court case to transform what has been an impossible standard into a realistic one."
The bill is scheduled for a public hearing on December 10, 2019.
Contact
If you have become the victim of an on the job injury, it may be beneficial to speak with an attorney and the doctor that is treating you to determine how to make the process as easy as possible. AllianceMeds understands that a workplace accident can be challenging and is here to help. We will deliver your medication to your door using overnight delivery and cover any out of pocket expenses that may arise. If you have any questions about how we can help, contact AllianceMeds today.