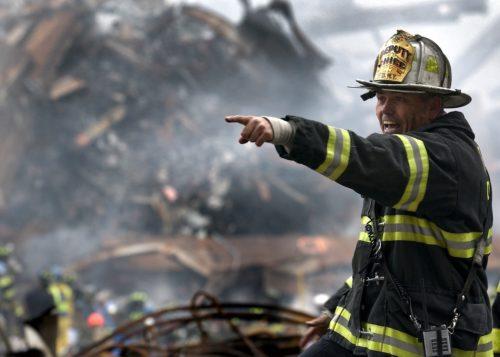 Many people are aware that workers' compensation is available for employees who become injured while working. However, they do not always know that it is available for work-related illnesses as well. When a person becomes ill as a result of their work, they can be entitled to workers' compensation benefits. This provides them with the financial assistance they need to treat these illnesses and not worry about lost wages as a result of not returning to work. 
This is the case for several first responders during the attack on the World Trade Center in New York on September 11, 2001. During this attack, many public service workers and civilians responded to help save victims. Over time, many first responders have sustained illnesses that stem from exposure to this hazardous environment. While the tragedy occurred in New York City, this has affected people from all over the tri-state area, including New Jersey.
New Jersey Governor Phil Murphy recognized the issue in saying, "We now know that the air at Ground Zero posed just as much risk…and slowly over the ensuing 18 years the effects of breathing toxic fumes and particles in the moments and days following the 9/11 attacks have taken a toll on too many of these heroes." With this statement, the Governor signed two new bills into law to help first responders qualify for workers' compensation for health conditions related to the attacks. 
An earlier version of the workers' compensation bill was previously vetoed in 2013 and 2016 by Murphy's predecessor. The new legislation changes workers' compensation law in New Jersey for public safety workers who suffer from cancer or other illnesses related to exposure on 9/11. Firefighters with seven or more years of service are presumed to have fallen ill due to the exposure unless their employer can prove otherwise. Police officers, first aid, and rescue squad members must provide evidence of exposure in order to receive these benefits. The new law will take effect immediately in New Jersey.
Assemblywoman Annette Quijano spoke out about the supportive legislation in saying, "They will have the peace of mind to know that if they get sick or injured from the tough job they do, then New Jersey will help them in their time of need, just like they help us when we need it."
In signing the bills, Governor Murphy stated, "We remember their sacrifice, we honor their service, and today we act to help then when they need that help the most."
If you have become the victim of an on the job injury, it may be beneficial to speak with an attorney and the doctor that is treating you to determine how to make the process as easy as possible. AllianceMeds understands that a workplace accident can be challenging and is here to help. We will deliver your medication to your door using overnight delivery and cover any out of pocket expenses that may arise. If you have any questions about how we can help, contact AllianceMeds today.