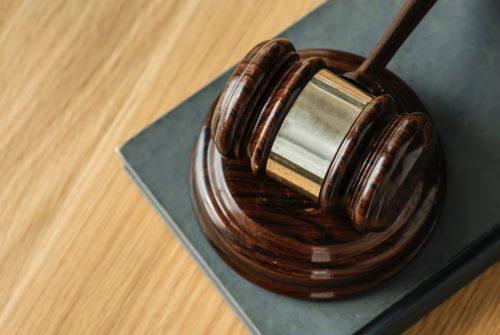 Injuries that occur in the workplace can be very serious. Sometimes, the may even prevent a person from returning to work for a period of time. This can be a stressful time for an employee, as they may not know how to cover the expenses that come as a result. It is for this reason that workers' compensation exists for employees that are injured on the job. Workers' compensation provides injured employees with benefits during their time of need. 
Benefits in Virginia
In the state of Virginia, several benefits are covered under the Virginia Workers' Compensation Act. This can include:
Lifetime Medical Benefits: Payment for any medical treatments or expenses that are necessary as a result of the injury
Temporary Total Disability: Replacement for lost wages while the employee is completely out of work
Temporary Partial Disability: Replacement for lost wages while the employee is partially out of work or working light duty
Permanent Partial Disability: Compensation for the loss of a body part, amputation, disfigurement, bodily scarring, loss of hearing or vision, and lung disease
Medical Expenses: Payment or reimbursement of any medical bills or out of pocket expenses. This can include prescription and transportation. To receive this, the employee must provide bills, receipts, or transportation logs
Death Benefits: Payment or reimbursement of funeral and transportation expenses. This can also include lost wages for a surviving spouse, child, or other dependents. To receive this, the employee must provide a Death Certificate, Marriage License, or Birth Certificate. 
Other benefits: Additional benefits can include vocational rehabilitation, specific medical treatment or procedures, a panel of physicians, and more.
How to File a Claim in Virginia
Employees who are injured on the job should do two things: report their injury to their employer immediately and file a claim with the Virginia Workers' Compensation Commission within two years of the accident. When reporting the injury to an employer, it should be done within 30 days from the date of the injury. Failure to do so may result in a claim being denied by the Commission. 
When filing a claim with the Commission, an employee must complete the Claim for Benefits Form. This can be filed in the following ways:
In person and delivered to any Commission offices

Mail the form to the Virginia Workers' Compensation Commission

Fax the form

Using a JCN and PIN number to create a WebFile account and file the claim with the Commission online
If you have become the victim of an on the job injury, it may be beneficial to speak with an attorney and the doctor that is treating you to determine how to make the process as easy as possible. AllianceMeds understands that a workplace accident can be challenging and is here to help. We will deliver your medication to your door using overnight delivery and cover any out of pocket expenses that may arise. If you have any questions about how we can help, contact AllianceMeds today.