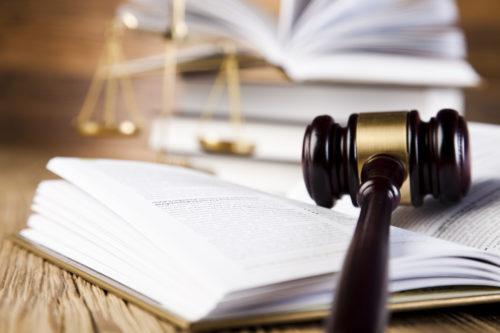 A new Senate Bill that was recently signed into law brings new changes to the Workers' Compensation Act in the state of Illinois. Signed by Governor J.B. Pritzker, Senate Bill 1596 will allow workers to bring civil lawsuits against Illinois employers in occupational injury and disease cases.
In the past, employers in Illinois relied on the "exclusive remedy" for workers that was provided in the Illinois Workers' Compensation Act and the Workers' Occupational Diseases Act. This remedy recovered compensation for certain injuries from occupational illnesses, injuries, and diseases. Employees were prohibited for years from bringing claims against employers after a period of time. Under the new changes made to the Act, workers will be able to file civil lawsuits against employers in latent injury cases. It removes all time bars for employees that are suffering from latent illnesses and diseases that were caused by exposure to toxic substances.
How Does This Change Affect Employers?
With the new changes in place, employers should be aware of how they may be impacted. This can be seen in the following ways:
The "exclusive remedy" provision will be removed from the Illinois Workers' Compensation Commission

Workers with latent injuries can file a direct civil action against their employer. This right is extended to the worker's heirs in the event of a fatal illness or injury

Existing statutes of repose under the current Act will be removed

A plaintiff's lawyer will be allowed to recover double the amount of their fees under current workers' compensation laws
Occupational Injury Claims
Employees who are exposed to hazardous substances in their place of work can be entitled to workers' compensation benefits for occupational injuries and diseases. This is the case whether the injury is due to short or long-term exposure. This may include the following benefits:
Covered expenses for diagnostic studies, medical care and treatment, prescription medications, therapy, rehabilitation, and necessary medical equipment

Temporary disability benefits in order to compensate for the loss of income while receiving treatment and recovering

Permanent partial disability benefits or permanent total disability benefits to compensate for permanent injuries, disabilities, or impairment due to exposure
Contact
If you have become the victim of an on the job injury, it may be beneficial to speak with an attorney and the doctor that is treating you to determine how to make the process as easy as possible. AllianceMeds understands that a workplace accident can be challenging and is here to help. We will deliver your medication to your door using overnight delivery and cover any out of pocket expenses that may arise. If you have any questions about how we can help, contact AllianceMeds today.