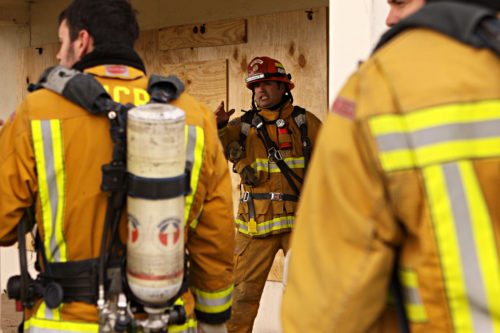 When an employee becomes injured or sick while on the job, they are comforted in knowing that they have workers' compensation available to them. This exists to provide coverage for any damages that stem from these injuries or illnesses. A common position that puts people in harm's way is first responders such as firefighters. The National Institute for Occupational Safety and Health found that firefighters had a 9% higher risk of being diagnosed with cancer and a 14% higher risk of dying from it.
It is important for these employees to be able to receive the care they deserve for risking their lives to protect others. It is because of this that several states have passed bills expanding workers' compensation protection to first responders. 
New Maryland Law
In the state of Maryland, the Maryland General Assembly unanimously passed the S.B. 646 earlier this year. It took effect on October 1 of this year, expanding medical presumptions for diseases and cancers suffered by firefighters on the job. This can include the following cancers:
Leukemia

Prostate

Rectal

Throat

Multiple myeloma

non-Hodgkin's lymphoma

Brain

Testicular

Breast cancer
These cancers will only be covered in the event that it is presumed to be caused by the individual's contact with a toxic situation while they were on the job. With the passing of the law, local fire departments in Maryland are working to reduce their employees' exposure to carcinogens by funding new equipment and changing policies. 
New Indiana Law
Another state that introduced a similar notion is Indiana. The state's Senate passed legislation earlier this year to expand protections for volunteer firefighters. This increases the maximum amount of burial expenses that must be paid under Indiana's workers' compensation. This is the case if an employee dies from an injury by an accident due to employment from $7500 to $10,000.
Contact
If you have become the victim of an on the job injury, it may be beneficial to speak with an attorney and the doctor that is treating you to determine how to make the process as easy as possible. AllianceMeds understands that a workplace accident can be challenging and is here to help. We will deliver your medication to your door using overnight delivery and cover any out of pocket expenses that may arise. If you have any questions about how we can help, contact AllianceMeds today.