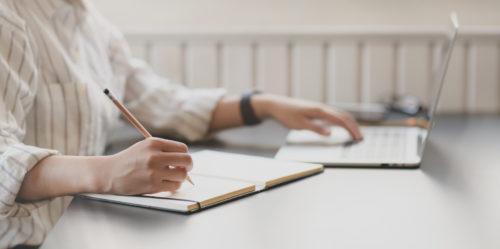 Sustaining an injury on the job is, of course, physically damaging, though it also often poses a significant financial threat to an individual and his or her family as well. Unfortunately, many people fear that after being injured on the job, they will be unable to collect a paycheck. However, the truth is, under most circumstances, Washington D.C.'s workers' compensation laws can help you recover the financial compensation you need to heal. Please continue reading and speak with AllianceMeds to learn more about the workers' compensation laws in Washington D.C. and how our team can help you. Here are some of the questions you may have:
How do I know if I qualify for workers' compensation in Washington D.C.?
All private employers with one or more employees in Washington D.C. must carry workers' compensation insurance. When someone is injured on the job or develops a work-related injury, they should be covered under this insurance. Some examples of injuries covered include those due to one-time accidents, injuries due to repetitive movements, and illnesses developed from being exposed to toxic substances. That being said, if you are injured while on the commute to/from work or on lunch break, you will not qualify for workers' compensation.
What should I do if I am injured on the job in Washington D.C.?
If you are injured on the job in Washington D.C., you should first report the incident to your employer immediately, though no later than 30 days of when it occurred or you realized that it was work-related. You will then fill out a Form 7, Notice of Accidental Injury or Occupational Disease, and submit it to your employer and the Office of Workers' Compensation.
What happens if my workers' compensation claim is denied?
If your claim is denied, you can still appeal the denial with the District of Columbia Administrative Hearings Division. You will request an informal conference, and the claims examiner will make a recommendation within 30 days. Unfortunately, the insurance company can appeal your appeal, as the recommendation is not legally binding. If the recommendation does not work for you, you can contest it in a formal hearing by filing an Application for Formal Hearing, where a workers' compensation judge will hear both sides and determine whether you are entitled to workers' compensation or not. If you have any additional questions, give us a call today.
Contact AllianceMeds
If you have become the victim of an on the job injury, it may be beneficial to speak with an attorney and the doctor that is treating you to determine how to make the process as easy as possible. AllianceMeds understands that a workplace accident can be challenging and is here to help. We will deliver your medication to your door using overnight delivery and cover any out of pocket expenses that may arise. If you have any questions about how we can help, contact AllianceMeds today.