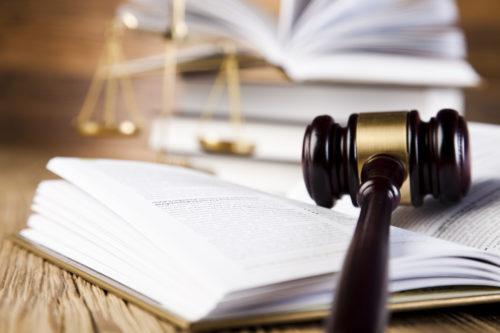 Many people work in environments that can expose them to certain toxins and hazards. Because of this, they sometimes become injured or ill due to their work. There are some cases in which people sustain occupational diseases and do not realize for a long time after it happens. Currently, the state of Pennsylvania has a 300-week deadline for employees to file a toxic exposure claim and receive workers' compensation. However, people sometimes do not realize they are ill until after 300 weeks. It is because of this that a bill was presented to extend the deadline.
Within the state of Pennsylvania, workers are currently not entitled to workers' compensation benefits for occupational diseases that become clear more than 300 weeks after an individual's exposure or last day of employment. The Pennsylvania Workers' Compensation Act states that a worker must suffer a disability or death due to an occupational disease within this time limit to receive benefits. House Bill 1234 was proposed to extend this deadline so that employees with many long period diseases would be able to file for workers' compensation and collect benefits.
The argument for the bill is based on the 2013 Pennsylvania Supreme Court case Tooey v. AK Steel. The case is in regard to two former employees of different companies that were exposed to asbestos at their job and had stopped working in two different years. John Tooey was diagnosed with mesothelioma in December 2007 and died less than a year later. The other employee, Spurgeon Landis, was diagnosed with the same disease in July 2007. The final ruling for the state Supreme Court case allowed workers with occupational diseases to file a civil lawsuit against their employers past the 300-week deadline that restricted them from filing a workers' compensation claim.
While this ruling helps those suffering from occupational diseases, the House and Labor Industry Committee Chairman who is sponsoring the bill stated that lawsuits take longer to settle than workers' compensation claims. Therefore, sick employees are left without the necessary benefits for a longer period of time and can become sicker. With House Bill 1234, employees would be able to collect workers' compensation benefits for long-latency occupational diseases. For example, cases of mesothelioma, which can have a latency period of up to 71 years.
There is opposition to the bill, with some people believing it will cause small businesses to fear opening or expanding due to potential liability issues. Currently, the bill is being revised to ensure the language is exactly how it should be presented before it goes to a vote.
If you have become the victim of an on the job injury, it may be beneficial to speak with an attorney and the doctor that is treating you to determine how to make the process as easy as possible. AllianceMeds understands that a workplace accident can be challenging and is here to help. We will deliver your medication to your door using overnight delivery and cover any out of pocket expenses that may arise. If you have any questions about how we can help, contact AllianceMeds today.