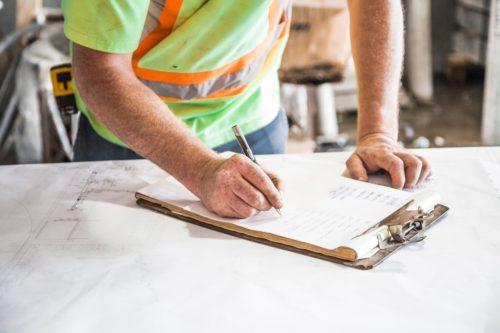 In the state of New Jersey, the law requires that all state employers who are not covered by federal programs must have workers' compensation coverage for their employees. If they do not, they must be approved for self-insurance instead. This is even true for out of state employers if they are entering a contract to do work in New Jersey. Workers' compensation provides these employees with benefits in the event that they are injured or become ill while on the job.
Insurance Requirements
There are two ways for an employer to have insurance coverage in the state of New Jersey. This can include:
Workers' Compensation Insurance Policy: this is given by a mutual or stock carrier that is authorized to write insurance in New Jersey. Premiums for this insurance are based on classifications of the work that is performed by employees, the claims experience of the employer, and the payroll of the employer.
Self Insurance: this can be attained through an approved application by the Commissioner of the Department of Banking and Insurance. This approval is based on the employer's financial ability to meet its lawful obligations as well as the permanence of their business. The employer would then have the option of administering its own workers' compensation claims or contracting with a third party administrator for the services.
Who is Required to Insure?
In the state of New Jersey, employers are required to carry workers' compensation insurance for their employees if they employ one or more individuals. The following entities are required to carry this insurance:
Corporations

Partnerships/LLC's

Sole Proprietorships
Consequences for Failing to Insure
If an employer fails to provide workers' compensation insurance for their employees, they can face certain consequences. This is true even if a work-related injury did not take place. By law, failing to provide this insurance is a disorderly persons offense. If determined to be willful, it is a crime of the fourth degree. Penalties for these offenses can include $5000 for the first ten days and up to $5000 for every additional ten-day period if they fail to insure afterward. If a work-related injury occurs and the employer does not carry workers' compensation insurance, they may be personally responsible. This holds them liable for medical expenses and any disability or dependency benefits.
If you have become the victim of an on the job injury, it may be beneficial to speak with an attorney and the doctor that is treating you to determine how to make the process as easy as possible. AllianceMeds understands that a workplace accident can be challenging and is here to help. We will deliver your medication to your door using overnight delivery and cover any out of pocket expenses that may arise. If you have any questions about how we can help, contact AllianceMeds today.