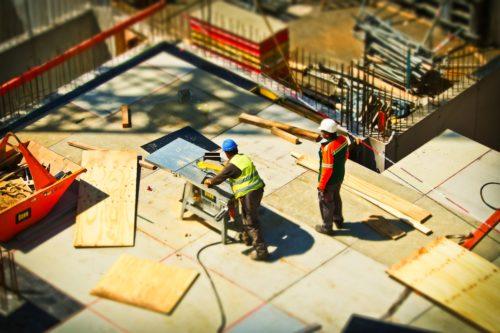 When an employee is injured or becomes ill on the job, it is important for them to notify their employer or supervisor immediately. This is so that can file a workers' compensation claim and receive benefits that assist them while they are unable to work. However, filing a claim in the state of Ohio may become more difficult for some people in the state. The Ohio House of Representatives passed a vote for a workers' compensation bill that would make it hard for illegal workers to file claims.
The Ohio Bureau of Workers' Compensation budget bill, known as House Bill 80, was approved by the House on June 5. The bill received a 56-38 vote and would go into effect for 2020-2021. It would require injured workers to truthfully acknowledge whether or not they are in the country legally. Under the bill, anyone who wishes to file a claim would have to identify themselves as either a legal citizen, authorized worker, or illegal/unauthorized worker. Any claimants who provide false information would not be able to receive workers' compensation benefits and would be subjected to prosecution in the state of Ohio.
Representative Bill Seitz sponsored the amendment. He stated that the legislature does not have any way of knowing how many undocumented immigrants are receiving workers' compensation benefits. He believes, "This amendment asks no more than what the 8th commandment commands: Thou shalt not bear false witness." It is important to note that the bill does not deny benefits to undocumented workers, only those who lie about their status. 
On the other end of the argument, representative Mike Skindell believes that the bill will scare immigrants from filing workers' compensation claims. Director of Cleveland Jobs with Justice, Deb Kline, agrees with this stance. She believes undocumented workers already have a difficult time approaching their employers about issues, let alone injuries. She stated, "A lot of the workforce out there are working in the shadows because they're afraid that the employer will call ICE." Their fear is that undocumented workers may turn to emergency rooms for treatment in lieu of declaring their status, leading taxpayers to pay for any uninsured workers. 
The bill now heads to the Ohio Senate where it must be signed by June 30.
If you have become the victim of an on the job injury, it may be beneficial to speak with an attorney and the doctor that is treating you to determine how to make the process as easy as possible. AllianceMeds understands that a workplace accident can be challenging and is here to help. We will deliver your medication to your door using overnight delivery and cover any out of pocket expenses that may arise. If you have any questions about how we can help, contact AllianceMeds today.