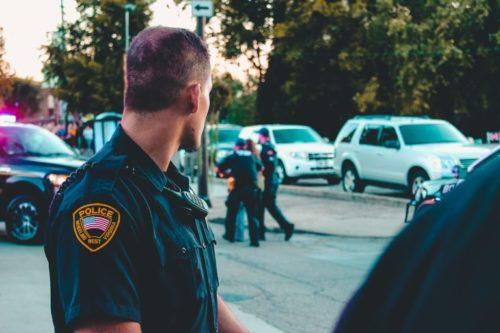 It is an unfortunate reality that people can suffer from an accident in the workplace any day, regardless of where they work. However, the chances of this increase significantly for those in public service who put their life on the line for their jobs. This includes police officers and firefighters. These individuals do not only sustain physical injuries, but often suffer emotionally and mentally as well. It is because of this that states are beginning to champion for post-traumatic stress disorder (PTSD) treatment as a part of workers' compensation.
On January 21, the state of Wisconsin joined this movement and their Senate passed a bill that removes the barrier for police officers and firefighters to file a workers' compensation claim to be treated for PTSD.
Wisconsin Bill for PTSD Recovery
In Wisconsin over the last three years, more law enforcement officers have died by suicide than in the line of duty. This has led the state to take the discussion of mental health in the field more seriously, leading towards legislation movement. The current law in the state based on a 1974 Wisconsin Supreme Court ruling requires these individuals to prove their trauma is at a higher level than standard for their profession. 
Earlier this month, police chiefs testified support for a new bill that would change this law. Legislative co-chair for the Wisconsin Chiefs of Police Association spoke of dealing with PTSD in saying, "To me, it's an injury. And if it's an injury, it can be healed."
The Wisconsin State Senate passed the bill in order to allow first responders a chance for treatment. The new bill provides that "if a public safety officer is diagnosed with post-traumatic stress disorder by a licensed psychiatrist or psychologist and the mental injury that resulted in that diagnosis is not accompanied by a physical injury, that public safety officer can bring a claim for workers' compensation benefits if the conditions of liability are proven by a preponderance of the evidence and the mental injury is not the result of a good-faith employment action by the person's employer." The bill specifically states that first responders would no longer be required to demonstrate unusual stress to receive benefits.
Currently, the bill awaits a hearing in the Assembly. 
Contact
If you have become the victim of an on the job injury, it may be beneficial to speak with an attorney and the doctor that is treating you to determine how to make the process as easy as possible. AllianceMeds understands that a workplace accident can be challenging and is here to help. We will deliver your medication to your door using overnight delivery and cover any out of pocket expenses that may arise. If you have any questions about how we can help, contact AllianceMeds today.