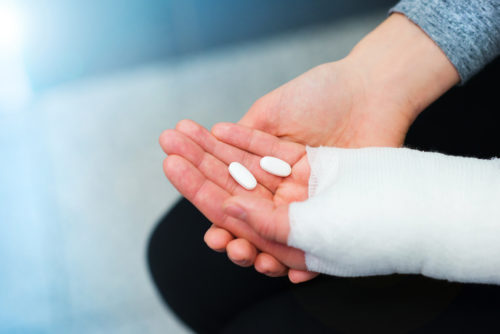 When an employee becomes injured while on the job, it is comforting for them to know that they can receive Workers' Compensation. This is a no-fault insurance program that provides employees with certain benefits in order to assist them. These benefits are available to individuals who receive an injury, illness, or disease at work. It is important to know that the compensation will not be paid if these are self-inflicted injuries or if the employee is in violation of the law. Employees are covered from the date they are hired and the benefits are payable from the first day of their injury.
Benefits Under Workers' Compensation
When an employee receives workers' compensation for their injuries sustained on the job, they are entitled to certain benefits. When an individual is injured, they are often consumed by pain and suffering. The last thing they need at this time is to be overwhelmed by medical bills or a loss of income because they cannot return to work right away, if at all. Because of this, workers' compensation covers medical costs, loss of wages during rehabilitation, and permanent disabilities. Some benefits an employee may receive in the state of Pennsylvania are as follows:
Payments for lost wages:

Wage-loss benefits are available to individuals if they are totally disabled and incapable of working, or if they are partially disabled and receiving wages that are less than their pre-injury earnings.

Death benefits:

If the injury at work results in the death of an employee, the deceased's surviving dependents may be entitled to receive benefits.

Specific loss benefits:

Individuals may be entitled to compensation if they permanently lose the use of all or part of their thumb, finger, hand, arm, leg, foot, toe, sight, hearing. The same is true for those who have a serious and permanent disfigurement on their head, face, or neck.

Medical care:

In the event o a work-related illness or injury, employees are entitled to receive payment for reasonable surgical and medical services. This includes medicine, supplies, hospital treatment, orthopedic appliances, and prostheses.
How Do I Receive These Benefits?
When an employee becomes injured or contracts an illness while at work, it is crucial that they report it immediately. When informing an employer of an injury, the individual must provide them with the date and place of the injury. Failure to do so promptly can result in a delay or denial of these benefits.
If you have become the victim of an on the job injury, it may be beneficial to speak with an attorney and the doctor that is treating you to determine how to make the process as easy as possible. AllianceMeds understands that a workplace accident can be challenging and is here to help. We will deliver your medication to your door using overnight delivery and cover any out of pocket expenses that may arise. If you have any questions about how we can help, contact AllianceMeds today.