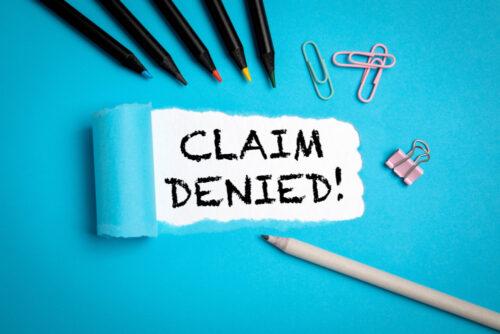 You just went to your local pharmacy and were told that the Insurance Company denied payment of your prescription. You are left puzzled because your doctor clearly prescribed the medication for your work injury and the Insurance Company may have even paid for the medication on numerous past occasions. This leaves you stressed out wondering, "What can I do to get my medicine?" Read on and contact AllianceMeds today to learn more about what you can do after the WC insurance company denied your medications
What are your options after the WC insurance company denied your medications?
You have several options, although not all of them are what anyone would consider good options. The first is that you pay for the medication out-of-pocket. But for most injured workers this is not a viable option. You are already only receiving a portion of your pre-injury wages.
The second option is to bill the medication to personal insurance – if you are lucky enough to still have personal insurance. However, this option while slightly better than paying for the medication out-of-pocket is not without its pitfalls. Many times, personal insurance will place a lien on your workers' compensation case. Your attorney will then need to resolve the lien issues before settling your case. This process can ultimately slow down the settlement process.
The third option is to call your attorney and have them fight with the Insurance Company to pay your medication. However, most of the time your attorney will need to file litigation to force the Insurance Company to pay for your medical treatment. Litigation can take months or even years, during which time you will be forced to find an alternate way to pay for your medications.
The fourth option is to fill your medications through AllianceMeds workers' compensation pharmacy. AllianceMeds has a team of workers' compensation professionals who are trained in resolving medication payment issues. AllianceMeds will overnight your medications directly to your home in private secure packaging. AllianceMeds will continue to fill medications even if the Insurance Company refuses to pay for your medications or your attorney needs to pursue lengthy litigation. The best part is that you will never have to pay for your medication out-of-pocket, even during litigation.
Contact AllianceMeds today
Don't wait for the Insurance Company to deny payment of your medications. Call AllianceMeds today. The best medicine is preventative medicine!