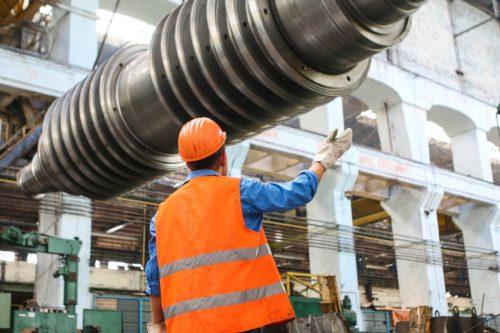 If you have sustained injures in a workplace accident in Georgia, you are likely wondering what steps to take next. To learn more about what you can do after being injured on the job, continue reading. For assistance with medication delivery if you are planning to receive workers' compensation, give our Workers' Compensation pharmacy for injured workers a call.
What is covered under workers' compensation in Georgia?
You are likely wondering if you are eligible for workers' compensation benefits if you've been injured on the job. Georgia's law regarding workers' compensation states that any business with three or more workers is required to have workers' compensation insurance, regardless of whether the workers are regular or part-time workers.
Workers' compensation will cover a portion of your medical bills, a portion of our lost wages, and more. Workers' compensation will cover the cost of two-thirds of your average weekly wage, but not more than $675.00 per week. The following will be covered if you were injured on the job: authorized doctor and hospital bills, prescriptions related to your injuries, and the cost of physical therapy. You may also qualify for medical and vocational rehabilitation if deemed necessary.
I've been injured on the job in Georgia, what should I do?
It can be challenging to obtain workers' compensation benefits. Failure to take the proper steps may result in your claim being denied. To avoid this, it is important to consider taking the following steps after your injury occurs:
Speak with your supervisor and notify him or her of your injury. Your supervisor should file a report. They should also call an ambulance.
Seek medical attention as soon as possible. This is true even if you do not believe you have been seriously injured. It is possible to sustain serious injury without realizing it in the moment. You may not show symptoms until later. Going to the hospital will also provide you with proof of origin and the extent of your injuries.
Document the incident as much as possible while you wait for the ambulance.
Photograph the cause of your accident
 Collect the contact information of any witnesses.
Collect all medical documentation after your treatment is complete.
If you are injured on the job, AllianceMeds is prepared to assist you. Give our team a call today to learn more about how we can help.
Contact AllianceMeds
If you have become the victim of an on-the-job injury, it may be beneficial to speak with an attorney and the doctor that is treating you to determine how to make the process as easy as possible. AllianceMeds understands that a workplace accident can be challenging and is here to help. We will deliver your medication to your door using overnight delivery and cover any out-of-pocket expenses that may arise. If you have any questions about how we can help, contact AllianceMeds today