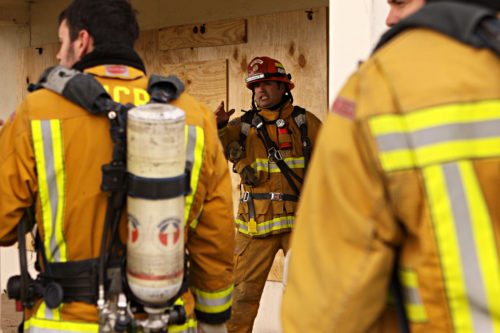 When a person becomes injured or sick while they are working, they are able to receive certain benefits that assist them during a hard time. This is called workers' compensation benefits. This insurance covers employees' medical bills and lost wages while they can no longer return to work. Like many other jobs, firefighters put their lives on the line to help others. Because of this, they can often become sick or injured in their line of duty. Due to their exposure to heavy smoke, firefighters often suffer from cancer more often than other jobs.
Governor Larry Hogan from the state of Maryland recognized this fact. On April 30, he signed 174 bills into law. Some of the bills involved in this signing serve to improve cancer coverage benefits for firefighters within the state. Both bills add several other cancers to the list of those covered under workers compensation law for firefighters. This would allow more firefighters to claim presumption.
The two bills that were signed into law were House Bill 595, House Bill 604 and Senate Bill 646. House Bill 595 states that firefighters are at an increased risk of certain types of cancer due to their exposure. Because of this, the bill adds bladder and kidney, or renal cell cancers to the list of types of cancers that are considered occupational diseases for firefighters under workers' compensation law.
House Bill 604 and Senate Bill 646 are identical bills. This bill was passed to honor a firefighter from Prince George's County who passed away in 2018 from metastatic colon cancer that was related to his job. These bills expand workers' compensation coverage by closing loopholes that regard cumulative time served. This makes it possible for firefighters with 10 years of cumulative time served to be eligible.
Governor Hogan spoke about these bills with high praise. He stated, "Firefighters suffer from cancer at a much higher rate than the rest of the population, and I am proud to enact these bipartisan measures on behalf of these brave heroes."
If you have become the victim of an on the job injury, it may be beneficial to speak with an attorney and the doctor that is treating you to determine how to make the process as easy as possible. AllianceMeds understands that a workplace accident can be challenging and is here to help. We will deliver your medication to your door using overnight delivery and cover any out of pocket expenses that may arise. If you have any questions about how we can help, contact AllianceMeds today.