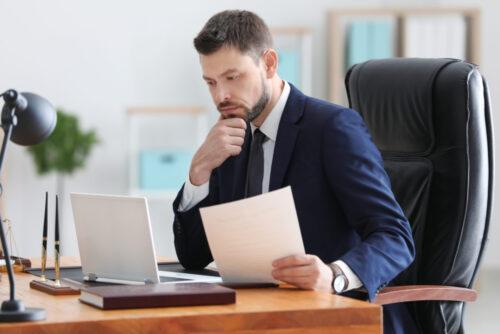 AllianceMeds keeps attorneys better informed regarding their clients' prescription treatment.  We understand that there is often a lack of communication between the Attorney and the local pharmacy– sometimes multiple different local pharmacies. Issues regarding wages are easier to address because all of the records are with the employer. However, obtaining all the necessary records from multiple providers is time-consuming. By referring your clients to AllianceMeds, you eliminate headaches on the pharmacy side of medical benefits.  Instead of dealing with multiple pharmacies that are not specialized in workers' compensation (or worse yet have the insurance carriers' interests at heart), you interact with one patient advocate pharmacy that not only has your clients' best interest at heart, but also has a team of legal professionals who really do know how to make your life easier.
How are attorneys better informed through AllianceMeds?
At the time of enrollment, AllianceMeds verifies that the injured worker's medical providers are billing the workers' compensation carrier. We will let you know if the provider is not billing the workers' compensation carrier. This prevents issues with causation down the road and also minimizes the hassles of third-party liens at settlement.
How does AllianceMeds help with clients' medications? 
AllianceMeds also request letters of medical necessity (LMNs) for all new medications prescribed. If the diagnosis on the LMN would expand the description of the accepted injury, we will ask you before filling medications. This eliminates the filing of litigation for payment of bills that might hurt other aspects of the injured worker's case. If the medication is being prescribed for the accepted injury and is later denied, we will provide you with a copy of the LMN as well as the HCFAs, and any other billing forms needed.
Does AllianceMeds provide cost projections?
AllianceMeds also provides future cost projections to aid in mediation and settlement. Our report offers cost projections for prescriptions based on the fee schedule rate, the Medicare Set-Aside rate and the retail or usual and customary price.  The more information you have regarding your clients' future prescription costs the better able you will be to negotiate a fair settlement.
Contact AllianceMeds today
Contact us today to learn more about how we can help you and your clients.