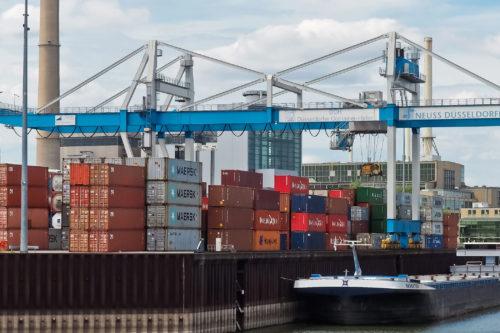 There are few things worse than sustaining an injury on the job, especially when the injury prevents you from returning to work and collecting your regular paycheck. Fortunately, there is hope via workers' compensation. AllianceMeds is dedicated to helping injured longshore & harbor workers get the help they need on their path to recovery after a work-related accident. We help injured workers get the medication they need at their convenience. Continue reading and reach out to our workers' compensation pharmacy for longshore & harbor workers to learn more about how we can assist you. Here are some of the questions you may have:
How can AllianceMeds help injured longshore & harbor workers?
Here at AllianceMeds, we offer each of our clients peace of mind by providing them with the following services:
Simple prescription submission
Streamlined service and medication delivery right to their door
Injury claim support
Guarantee clients will receive the necessary medication even if their case is still in litigation
Experienced and skilled technicians
So I can receive the medication I need even if my case hasn't reached its end?
With AllianceMeds, you can. We believe that injured workers deserve immediate treatment, and our goal is to ensure they receive that treatment as soon as possible after an injury. The claims process can be time-consuming, even turning into a slog with litigation underway. Unfortunately, serious injuries simply don't wait for compensation–they need attention immediately. This is our goal. When you partner with us, you can have peace of mind, knowing your injuries will be treated even as your claim is sorted out. If you have any further questions about AllianceMeds or the services we provide to injured longshore and harbor workers, please don't hesitate to pick up the phone and give us a call today. We are on your side, and we will be, every step of the way.
Contact AllianceMeds
If you have become the victim of an on-the-job injury, it may be beneficial to speak with an attorney and the doctor that is treating you to determine how to make the process as easy as possible. AllianceMeds understands that a workplace accident can be challenging and is here to help. We will deliver your medication to your door using overnight delivery and cover any out-of-pocket expenses that may arise. If you have any questions about how we can help, contact AllianceMeds today.