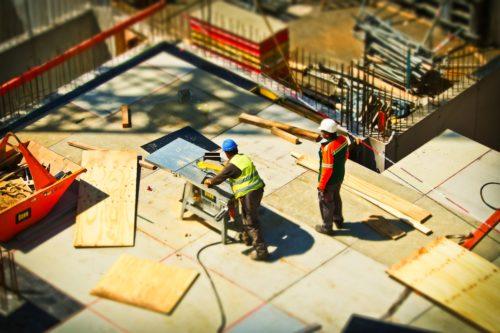 If you've been injured on the job or you've contracted a work-related illness in Tennessee, you are most likely now seeking workers' compensation benefits to help cover the financial cost of your medical condition and more. Please continue reading and speak with AllianceMeds to learn more about how workers' compensation functions in the state of Tennessee. Here are some of the questions you may have:
Are all employers in Tennessee required to carry workers' compensation insurance?
While most employers are required to carry workers' compensation insurance under the Tennessee Workers' Compensation Law, many are not. The only employers that are required to carry workers' compensation insurance are those in coal mining industries, those with five or more employees, those in the construction business or trades, or family members/corporate officers/part-time employees, as long as their employees meet the definition of "employee."
How do I file a workers' compensation claim in Tennessee?
First, you will have to notify your supervisor or employer within 15 days of your injury/discovering your work-related illness. Your employer must then submit all known and reported situations to their insurance carriers within one working day of learning about the injury. An injury that results in death, medical treatment outside of the employer's premises, or an employee's absence from work due to their injury must all be reported.
What workers' compensation benefits may I receive in Tennessee?
The benefits you may receive under Tennessee's workers' compensation laws are as follows:
Temporary disability benefits: This will cover a portion of your lost wages while you recover from your condition. You may receive either temporary total disability or temporary partial disability.
Permanent disability benefits: These benefits seek to cover the cost of permanent total or partial disability. As long as the individual can no longer perform work activities, he or she should receive total disability. If the individual is only partially disabled, then he or she should receive partial disability.
Death benefits: This is when a work-related injury or illness causes the death of an employee.
If you have any further questions, or you believe that you qualify for workers' compensation benefits, please do not hesitate to give our knowledgeable team here at AllianceMeds a call today.
Contact AllianceMeds
If you have become the victim of an on-the-job injury, it may be beneficial to speak with an attorney and the doctor that is treating you to determine how to make the process as easy as possible. AllianceMeds understands that a workplace accident can be challenging and is here to help. We will deliver your medication to your door using overnight delivery and cover any out-of-pocket expenses that may arise. If you have any questions about how we can help, contact AllianceMeds today.