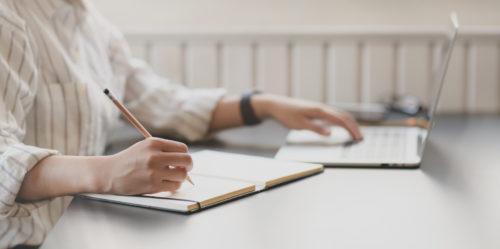 If you have been injured on the job or developed a work-related illness, you may not be able to return to work for a certain period of time. If this has happened to you, it is important to know that many employers throughout Florida offer their employees workers' compensation benefits. These benefits can help cover the cost of medical bills, lost wages, and more illness or injury-related expenses. Continue reading and reach out to AllianceMeds to learn more about the benefits that are available for workers across Florida.
What workers' compensation benefits are available in Florida?
Florida's Division of Workers' Compensation provides employees who have sustained injuries or illnesses on the job with a variety of workers' compensation benefits, including the following:
Death Benefits: If your loved one suffered a fatal work-related injury, you may be eligible to receive up to $7,500 in funeral costs, compensation to dependents, and educational benefits if you are the surviving spouse. These benefits are payable up to a maximum of $150,000.
Medical Benefits: If you have been injured or developed a work-related sickness, you may be eligible to receive medical benefits to assist in covering the cost of doctor's visits, physical therapy, surgeries, prescriptions, travel reimbursement to and from the doctor's office, and other medical costs incurred as a result of your injury.
Monetary Compensation: If you have found yourself unable to return to work for an extended period of time after sustaining an injury or illness on the job, you may receive monetary compensation in the form of Temporary Total Disability, Temporary Partial Disability, Impairment Income Benefits, and Permanent Total Disability.
How long will I have to file a workers' compensation claim in Florida?
In order to obtain workers' compensation benefits, it is important to understand that you must not wait any longer than 30 days from the date of the accident or within 30 days of the discovery of your injury to report the injury to your supervisor or employer. It is best to report injuries or illnesses as soon as possible to avoid losing some or all of your benefits if you do not notify your employer within these deadlines.
AllianceMeds understands the stress that this situation will put on individuals who are already suffering from being injured on the job. We will deliver your medication to your door and cover out-of-pocket expenses. To learn more, contact us today.
Contact AllianceMeds
If you have become the victim of an on-the-job injury, it may be beneficial to speak with an attorney and the doctor that is treating you to determine how to make the process as easy as possible. AllianceMeds understands that a workplace accident can be challenging and is here to help. We will deliver your medication to your door using overnight delivery and cover any out-of-pocket expenses that may arise. If you have any questions about how we can help, contact AllianceMeds today.