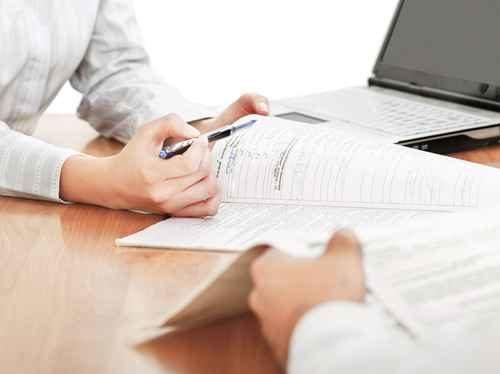 When people become injured while on the job, it can become a complex situation. The Virginia Workers' Compensation Commission exists to help injured workers, victims of crimes, employers, and those in related industries. They provide assistance by providing services, resolving any disputes regarding claims, and more. In Virginia, all employers are required by law to provide workers' compensation insurance to their employees in the event that they become injured at work. Continue reading below to learn more.
What are the Coverage Requirements?
A business is generally required to carry workers' compensation insurance if they have more than two employees. The term employee is often seen as broad and can cover a variety of people. In Virginia, the individuals that are considered employees and covered under workers' compensation law are part-time, seasonal, temporary, minor, trainee, and immigrant workers. 
It is important to note that this changes for contractors and subcontractors who are hired to help with trade or business. If businesses hire them to perform work, the subcontractors' employees are included in the number of employees. Contractors with three or more total statutory employees are required to have coverage even if one or all the subcontractors have their own coverage.
What About Crossing State Lines?
The laws regarding Virginia workers' compensation apply only in the state. While coverage is required to perform work in Virginia, the state does not reciprocate with other states. While this is true, there are some cases in which employers with out of state coverage can receive Virginia coverage if they add a Virginia endorsement on their existing policy.
What are the Duties of an Employer? 
There are several ways an employer may insure workers' compensation. This may be through a commercial insurer, self-insurance, a group self-insurance association, or through a professional employer organization. Commercial insurance is not available through the Virginia Workers' Compensation Commission, but it can be received from an insurance agent or carrier.
All employers are required to keep record of any injuries or deaths that occur at work. They should also educate employees on injury reporting. In addition to this, employers should notify an insurer immediately upon receiving notice of an injury.
Contact
If you have become the victim of an on the job injury, it may be beneficial to speak with an attorney and the doctor that is treating you to determine how to make the process as easy as possible. AllianceMeds understands that a workplace accident can be challenging and is here to help. We will deliver your medication to your door using overnight delivery and cover any out of pocket expenses that may arise. If you have any questions about how we can help, contact AllianceMeds today.